Multilingual User Interface
"Multilingual User Interface" supporting Japanese, English and Chinese
Ver. 3.3 or higher
Users can choose the language from Japanese, English and Chinese (Simplified).It makes global e-mail communication smoothly.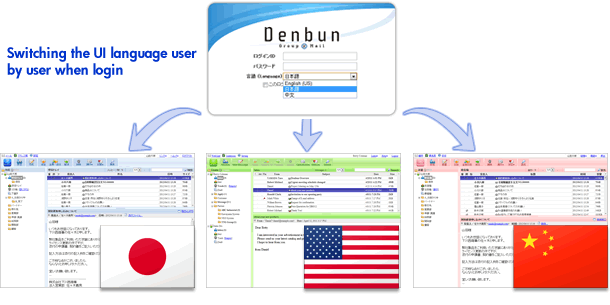 Japanese/English Translation feature speeds up e-mail communication
with foreign customers.
Now users can translate message received and being edited to Japanese or English.
With using the Japanese user interface, users can translate received message to Japanese, or they can translate a message being edited to English.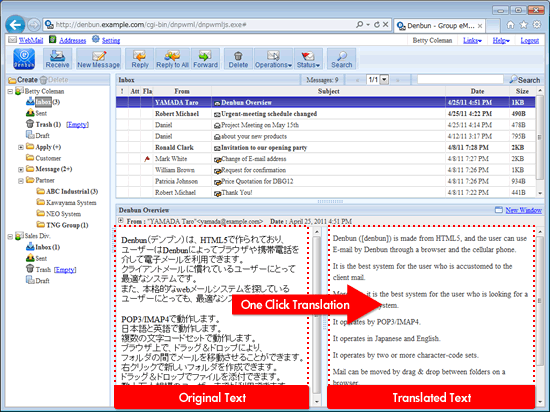 The Japanese English translation feature is a charged service provided by Excite Japan Co., Ltd.
If you wish to use the feature, you have to a subscribe to Excite.
Important Notice(8/29/12)